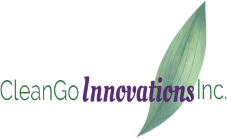 One of the few positive holdovers from the Covid plight is the increased public acceptance of personal hygiene products, particularly hand sanitizer, which is frequently available as you enter a store an office and is likely to be carried on your person.
But the unfolding growth story is more extensive than that: Way more.
And that's a good thing, both for our collective health and potentially for the growth of our portfolios.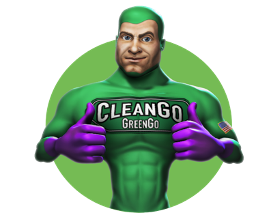 CleanGo Innovations Inc (CSE: CGII) (CNSX: CGII.CN) (OTC: CLGO.F) (FRA: APO2) CleanGo" or the "Company," is an international publicly traded company that specializes in the development of early staged, green, non-toxic, and sustainable technology companies for the residential retail market. The other entity, GreenGo, specializes in commercial and industrial applications.

The global green cleaning products market accounted for US$ 3.9 billion in 2019 and is estimated to be US$ 11.6 billion by 2029 and is anticipated to register a CAGR of 11.8%. Consumer awareness about green cleaning products has led to a surge in high-quality products. Manufacturers of household green cleaning products are expanding their R&D efforts to innovate and develop new products. (June 2020 Report)
CGII CEO Anthony Sarvucci states; Many products—retail and industrial—claim to be 'Green.' Many have no credentials and are actually highly toxic. CleanGo proprietary products have already attained several designations, including several key product designations; Including Health Canada, Green Seal and FDA approval. All require proof of claims, including superior cleaning and complete disinfection. And, of course, zero toxicity.
As Kermit said; "It's Not Easy Being Green.'
The Company has many facets to produce and augment shareholder value. And not just in North America.
In April 2022, management released that it had 'signed a Letter of Intent with German-based HAST Group International GmbH which operates PROWIN a retail cleaning product distribution arm located in Ellerau, Germany, just outside of Hamburg.'
The import is wide-ranging. From the release: 'The CleanGo GreenGo suite of Certified Green products will replace many toxic and caustic products currently sold across Europe. Considering upcoming regulatory changes to prohibit these products (June 2023), the timing is excellent to launch our proprietary alternatives to toxic cleaning.' (News release).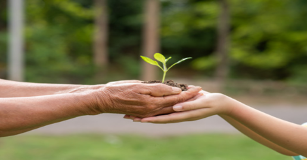 Peter Stoyke, CEO of HAST, is also very pleased about the partnership: "In our discussions, we realized that we share the same philosophy. We are honoured to accompany CleanGo GreenGo's market entry in Europe." Once a definitive agreement is signed, details of the agreement will be made public.
CleanGo GreenGo products are:
· Non-toxic
· Bio-renewable
· No harsh chemicals
· No volatile organic compounds
· No hazardous ingredients
· 100% biodegradable
· No protective equipment
· No butoxyethanol
· Friendly to children, pets, and the entire family.
One of the dozens of examples harkens back to the start regarding hand sanitizer, particularly for children. Habits gained at a young age could produce an entrenched growth market as they grow.
Most hand sanitizers (not CleanGo) contain alcohol. Bet you weren't aware of these side effects for both children and adults the component:
· Dries skin
· Can trigger eczema
· Can impact hormones
· May contribute to antibiotic resistance
· Harmful if consumed
· Potential damage if sanitizer gets into eyes
All of CleanGo GreenGo's proprietary products contain the highest safety profile. While this piece is a general introduction to the Company, there are many positive facets for investors.
Technically, the shares, due to lack exposure, trade lightly.
· The 52-week price trade range is an impressive CDN$0.20 to CDN$1.88
· Modest market cap of CDN$3million
· Last trade CDN$0.30
The most substantive development is CGII's recent announcement of the relocation of operations to a large new facility in Conroe, Texas, just north of Houston.
Anthony Sarvucci, CEO of CleanGo Innovations, stated, "By relocating our facilities under one large roof in the Houston, Texas area, we will be dramatically cutting our operational costs and allowing us to service our new and larger clients without needing third-party services. CleanGo will be able to offer better pricing due to our operational savings by streamlining manufacturing, distribution, and warehousing in a centralized location." (PR Aug22/2022).
Whether direct product retail/industrial sales or development, including plans for a robust White Label operation, the new facility is the cornerstone to CGII's aggressive plans to become a leader in Green products for home, commercial and industrial applications.
Stay tuned; there's way more.