Real Luck Group (TSXV: LUCK, OTCQB: LUKEF) is a company providing e-sports services worldwide as an esports betting platform. The company has undergone a complete transformation, undertaking everybody involved. Real Luck has provided new tech, structures, partners, and more. The company has announced multiple areas of record-breaking growth, combined with an LOI to acquire leading an Asian-focused gaming platform. The company's stock price experienced harsh times since its all-time high in February 2021, but 2023 and years beyond could lead to a turn, and investors could expect brighter days.

Company Overview
Real Luck Group is the parent company of Luckbox, a global esports-wagering website. Luckbox, a pure-play esports betting company, offers real-money betting, live streams, and statistics on 14 esports. The company operates through a B2C platform, leveraging shared technology, data, and resources. Luckbox operates in 80+ territories across the globe and was named Rising Star at the EGR Operator Awards in November 2020. Because the company is fully licensed in the Isle of Man for Business-to-Consumer (B2C) & Business-to-Business (B2B) esports & sports betting and casino, Luckbox can operate globally and has access to favorable payment processors. Luckbox is committed to supporting responsible gambling. Luckbox is actively working on its Casino section, providing a significant upside for the company.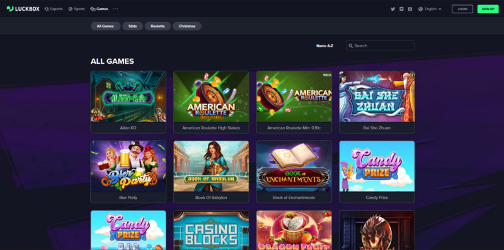 Luckbox Casino is a high-margin product vertical, is developed to be competitive with the best casino-dedicated operators, gathers 700+ games, and new titles are added weekly. Another exciting news is the revenue generated from this branch should eliminate the need to raise money and will provide financial stability. Real Luck also announced entered into an LOI to acquire Target, a leading Asian-focused iGaming platform, through a share exchange and on a debt-free basis. By obtaining Target, Real Luck lays its hands on 6,000 games from 50 game providers and 100 localized payment methods. This acquisition brings growth through combined operational synergies while providing high expertise via key members added to the Real Luck team. Luckbox issued and exchanged 7M shares.
In a previous news release, the company provided two key pieces of information:
November 7, 2022: Player Registrations for the first 26 days of October were 24,411, which led to a monthly record of 25,000+ Player Registrations in October. Luckbox delivered this base increase from both our strong LATAM presence and other global markets. Active players grew 16-fold from August, and stakes-placed across all gaming verticals grew 252% versus September. Luckbox was more efficient in driving traffic than predicted and has already begun to scale efforts in key global markets, including Latin America, Europe, and APAC.
November 18, 2022: Announced the fourth consecutive month of record player acquisition. Luckbox also announced early encouraging trends in Handle growth, of over 50%, compared to its previous record-breaking month of October and before Luckbox's largest sportsbook launch during the FIFA World Cup.
Interesting fact, the company received two inconsistent proposals from Adam Arviv of KAOS Capital Ltd to initiate a merger with a private gambling company and then propose a "wind-down of the company." Real Luck strongly rejected both offers and then mentioned its growth accelerates through Q4 2022 and into Q1 2023 and will earn a positive monthly EBITDA by Q2 2023. The company considers itself undervalued according to its key metrics and fully trusts its upcoming success.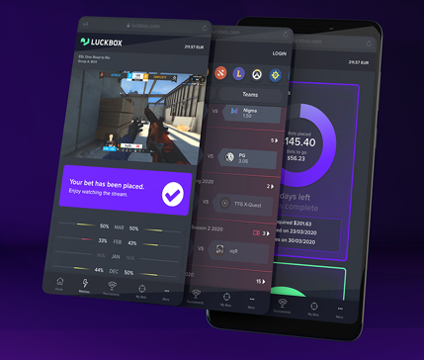 Share Structure/ Financials
In late November, Real Luck shared its Q3 2022 financial results. The company still has a solid balance sheet, with $8.8M in cash and cash equivalents. The company doesn't have debt and sees its revenues growing. Albeit they aren't subsequent, we can highlight a great improvement. The company generated $38k in Q3 2022 vs. $7.2k in Q3 2021. This data should keep growing because Luckbox reported that there was a 70% increase in global Betting Handle, a 65% increase in First Time Depositors (FTDs), and a 97% increase in Real Money Players (RMPs) across the site month-over-month (November vs. October). Real Luck has high expenses (almost $2M in net loss) but identified $0.5M of annualized cost savings, representing 7% of 2021 expenditure).
"The growth outlined in our November results builds upon October's successes for a very encouraging fourth quarter. Back-to-back record-breaking growth in these KPIs reaffirms our strategic direction and future growth plans", said Real Luck Group CEO Thomas Rosander.
There are 68.8M shares issued and outstanding, combined with 16.6M warrants (avg. price: $1.04) and 12M options (avg. price: $0.39). Insiders have consequent ownership, with 10.3% held and 18.2% locked up. A fascinating piece of information is the stock is trading below the cash value. Its market cap is worth $7.5M, vs. $8.8M in cash. The stock price went through a decrease in valuation, but it is not unique to the company. The whole sector witnessed a downtrend. Real Luck's 52-week high is $0.25, and it has a 52-week low of $0.08.
Bottom Line
Real Luck Group (TSXV: LUCK, OTCQB: LUKEF) appears to be significantly undervalued. Its market cap is worth less than its current cash position, and the Casino branch should add consequent revenue to the company to make it turn EBITDA positive. The gambling sector witnessed a valuation decrease, and it could be a good time to invest while the company flies under the radar.