Fandifi (FDM.CN) is a tech company focused on building a crowd-based and system-generated prediction & fan engagement platform. The company released on November 10 its Beta Launch is live and can be accessed at www.play.fandifi.com. It is a significant milestone for the company, bringing it closer to its goal of revolutionizing how fans interact with streamed, broadcast, and live events.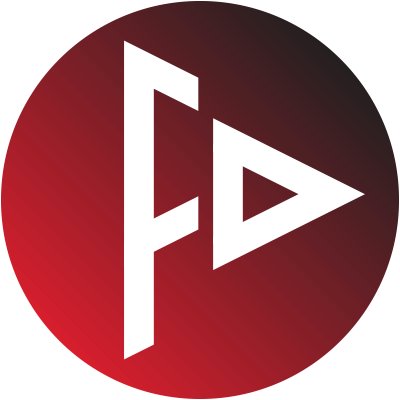 Why is Fandifi (FMD.CN) innovative?
You might have witnessed this, and more and more people around you, and probably you, ended up watching media content on non-conventional software and platforms. There is a current switch in the way of watching media, which is reflected in data. According to several surveys, 18-34-year-olds watched 23.4% less live TV in 2020 vs. 2019, and streaming platform viewership has more than doubled in the past three years in contrast, with Western game streaming platforms reaching 8.8 billion hours viewed in Q1 2021, representing an 80% increase YoY. Fandifi gathers many benefits from its experience team to a growing market opportunity. You could first think Fandifi could stop esports, but it aims to expand into every industry with "fans," meaning movies, music, live events, fashion, food, and more. It is also necessary to mention the company operates an NFT marketplace where rewards can be bought, sold, or traded on an interoperable blockchain-agnostic platform.
"Having developed a fan-centric approach to fan engagement, our team is proud of our work to date and eager to roll out additional tools and features to revolutionize the way that fans interact with streamed, broadcast and live events. Based on the feedback from our community and fans Fandifi will be incorporating their feedback to optimize the content creator and fan experience. It is an exciting time for our team and the company, and we look forward to empowering both organic growth and community engagement."

David Vinokurov, CEO and President

As mentioned in our introduction, Fandifi has released its new Beta Launch platform, a crowd-based, and system-generated prediction fan engagement platform. Before achieving this, the company had completed its organic beta sign-up campaigns, exceeding initial expectations. Now the forum is open to feedback from its Beta Community. To reach its goals, the company only spent half the budget using psychographic marketing techniques and simple contests to generate impressions and sign-ups. The company also partnered with Elite Duels, a company involved in fantasy sports to Esports. Fandifi is currently targeting the North American and European markets, and players have been able to establish a baseline Cost Per Acquisition (CPA) and are fully confident in moving forward with meaningful efficiencies to lower CPA using previous experiences and lessons learned in the current campaigns and outreach processes.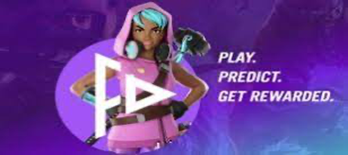 "We're excited to activate our partner campaign with Elite Duels, who have built up a solid reputation as a fantasy esports operator over their past several years of operation. Our campaign aims to leverage the tools and resources we have deployed to share our story with highly engaged Esports fans. We're looking forward to further expanding our partner outreach promotions beyond Elite Duels with additional partners as our marketing program unfolds."

David Vinokurov, Fandifi CEO and President.
David Vinokurov (CEO) leads Fandifi. David has been an executive with more than 12 years of experience in various industries. Mr. Vinokurov has recently served in management consulting roles for a publicly traded social commerce company, plus several fintech and blockchain-enabled payment companies. He also contributed to raising tens of millions of dollars for start-ups and small-cap companies.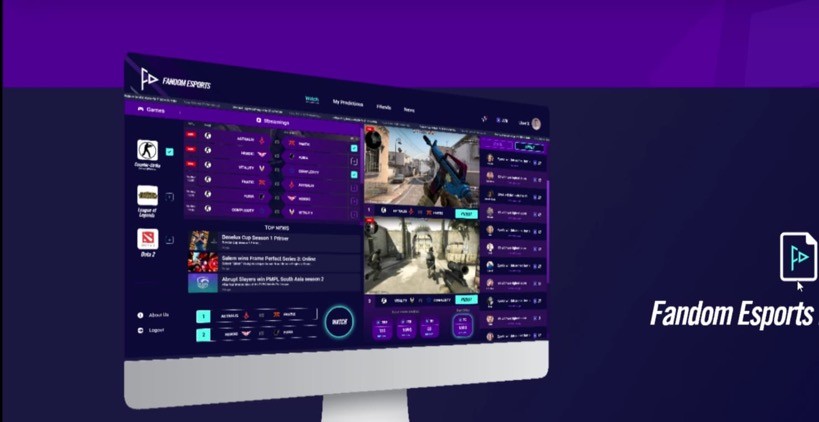 Fandifi is following its game plan. The company first aimed to introduce the solution to consumers in late 2022 with bespoke content and an open platform within gaming. The next step is to bring solutions to businesses across other industries (sports, movies, TV, etc.) and secure pilots and partnerships. The two last steps are the "Enterprise" step (Q1 2023) and the "Growth opportunities & partners" step. The "Enterprise" step will enable predictions for all ages, Esports, and team-based Sports for streaming and broadcast partners. The last step speaks for itself, and the company will aim to find and attract new partners to grow faster and generate more revenue. Fandifi defines its business model in 3 steps: "Crawl, Walk, Run." The company's ambitions are clear, but investors are still waiting on the sideline. Fandifi is currently valued at around $7M for a meager stock price of $0.085 (data of November 14). The stock is now just above its 52-week low of $0.065, compared to its 52-week high of $0.255 (April 4, 2022). Investors have complained about the lack of significant revenue for a long time. Given the piece of information shared by Fandifi about its platform, we could expect more substantial income in the short term, meaning the current stock price is resolutely undervalued. To see a better stock price, it will also be crucial for the company to witness its daily volume augmenting. This, combined with better news, could push the company to its fair valuation.
Bottom Line
"Crawl, Walk, Run." This quote defines well the company's ambitions. Fandifi (FMD.CN) is involved in a fast-expanding market and doesn't just settle for esports and sports markets but for all sectors with fans. Given the current valuation, Fandifi flies under the radar, and any news with strategic partnerships will help Fandifi to reach new highs.