Fandifi Technology Corp. (CSE: FDM) (OTC: FDMSF) Fandifi is a crowd-based and system-generated prediction fan engagement platform. The platform runs on an associated neural network tailor-made for content creators to increase the gamification of their content and enable fan engagement within their communities regardless of distribution. Fandifi also operates www.fandomart.com, an NFT marketplace where rewards can be bought, sold, or traded on a blockchain-agnostic platform.
The launch is now live and can be accessed at www.play.fandifi.com. Opened November 10th, gamers can leave comments at https://discord.com/invite/8KfaztZv6a.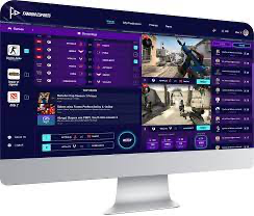 The Company recently released a Fact Sheet that should help investors fill in any knowledge needs necessary. Written in layperson's terms, it is further evidence that FDM is worth your time and perhaps some investment dollars.
SOME Salient Points;
• Web- Learning and Neural Network Fan Engagement Platform
• Operates on Web and Android & iOS mobile devices
• Leverages digital memories to optimize real-time data organization and predictions
• Purpose-built Unified Information Access (UIA) platform
• Enables Based Machine Superfans to predict and engage on almost infinite outcomes across unlimited content forms Fandifi Brings Engagement
• Fandifi is a new social engagement tool built for creators and fans that enables deeper connections with live content
• Platform turns casual fans into Superfans by allowing them to become part of the action going head-to-head with other fans in support of their favourite content creator or team. Fandifi is the league for the fans.
• Fandifi closes the gap between the viewer and engagement
There is little doubt that FDM is cutting edge and the future of gaming, at least the tools to attract growing numbers of gamers.
There is nothing in the realm, be it gaming, sports, TV, music or film. And, as has been said, Games come and go, and infrastructure and forward-looking development are forever.
I doubt you'll have to hold the shares for that long. Can you say 'Fandifi is also a proxy for the growth of the gaming sector?"
Well done.