Readen Holding Corporation (OTC Pink: RHCO) is a listed venture capital corporation with over 30 years of activity. The Company has a long history of engaging in the retail trade. More recently, it has been active in the Fintech, Online Payment and E-commerce industries, a vast potential growth sector es-North America. RHCO has subsidiaries and liaison offices in Europe, Asia and New Zealand.
Many core people at Readen cut their retail teeth at Groupon.
Numbers at 30/9/22 and 30/6/22
| | | |
| --- | --- | --- |
| Revenue | 1,738,377 | 7,648,389 |
| Cost of goods sold | 1,431,124 | 6,733,552 |
| Gross profit | 307,253 | 914,837 |
| Operating expenses | 148,838 | 437,719 |
| General and administrative expenses | 137,693 | 176,237 |
| Total operating expenses | 286,531 | 613,956 |
| Income (loss) from operations | 20,722 | 300,881 |
| Profit from an associate Other income / (expense) Finance costs | (28,834) | (123,337) |
| Income tax | (3,108) (7,328ac – – TNMD loss on share price (44,240) | (1,180,224) |
| Foreign exchange gain/ loss | (4,109) | |
| Total other income/ (expense) | 33,594 | (1,122,042) |
A selection of numbers, many great, a very few not. Welcome to corporate growth. To put this in context, heed the words of  Richard Klitsie, CEO of RHCO, who stated, "The Company wishes to thank all of its shareholders for their support. We had a profitable quarter, but unexpected challenges came up. Our team is committed and ready to take on all challenges, solve problems, and create new solutions daily. We are now back on track and looking forward to an exciting season ahead with all our initiatives running at full speed".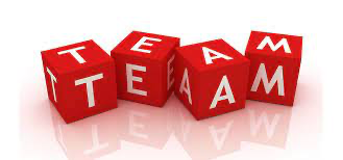 I am always impressed, as should investors, when the C-Suite admits issues that affect trade and business. Candour is always welcome. Need more information? Here: The
RHCO's corporate email address is info@readenholdingcorp.com
The RHCO corporate website can be accessed at www.readenholdingcorp.com
The RHCO Twitter account can be accessed at https://twitter.com/readenrhco
Also, here are a few salient reports and videos:
Here's a link to the historical numbers.
With 20.5% CAGR, Fintech (Financial Technology) Market to hit USD 699.50 Billion by 2030 – Top Companies, Growth Rate, Recent Trends, Business Opportunities and Forecasts Analysis – Adroit Market Research.
Several factors are driving the rise of fintech. This includes focusing on underserved areas, the changing regulatory environment, APIs, and customer experience. As a result, much capital is available for fintech companies to grow and expand their businesses.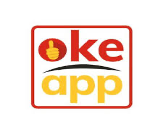 Oke is an RHCO brand representing the Company's Fintech offerings to consumers. Recently launched, OKE Travel is a discount platform that offers excellent prices for all modes of travel. As well, it boasts investment in E-commerce and E-payment sectors, such as;
Oke Travel and Way More
OkePartners are the individuals, companies or charities who can share their invitation code with anyone to become OkeMembers. OkeMembers can enjoy great discounts offered by OkeMerchants. For all the spending of OkeMembers at OkeMerchants through OkeApp, the corresponding OkePartner would receive a commission of up to 5% of the discounted amount. Payments are kept close through the Company's OkePay platform.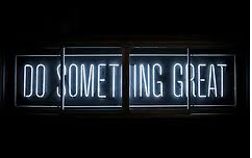 All in all, an impressive retail and payment infrastructure. While Investors need to dig into the Company, one wonders if there is the potential for a merger, expansion or takeover due to its solid international approach.
Keep this on your list. RHCO is worth your attention.